The non-alcoholic
collection
Chavin produces non-alcoholic brands,
natural extensions to wines and bubbles and sophisticated alternatives to soft drinks. Chavin, a pioneer in this sector, has become a global reference.
This type of drink with a complex production process has become very popular. Chavin non-alcoholic products are concerned with nutritional respect.
Quality, premium and made from noble raw materials, Chavin brands are healthy and meaningful. They are the basis of mocktails with advanced recipes.
They are not intended to replace wine on the prestigiously starred restaurant dining tables where they are present, but to provide a natural complement to alcoholic drinks. These prestigious places know how to combine their exceptional menus with the brands of the Chavin house.
The non-alcoholic
collections
Developed by Chavin's oenologists from noble grape varieties, the Non-Alcoholic Collection strives to bring emotions and characteristic flavours. It offers obvious health benefits since, in addition to being non-alcoholic and vegan, these ranges are lower in calories.

non-alcoholic

vegan

- calories
Its production takes care to preserve the polyphenols, vitamins and minerals naturally present in grapes.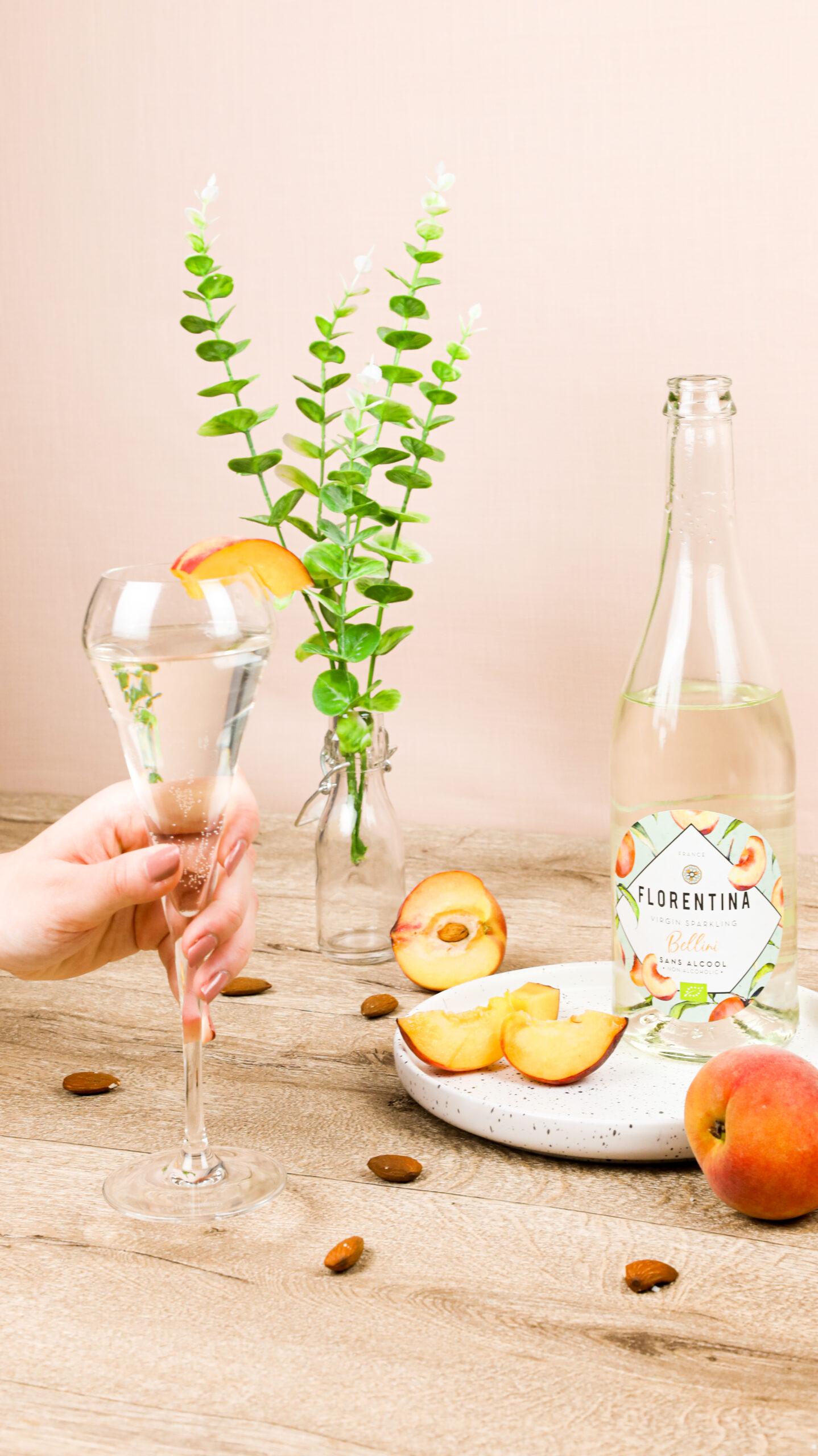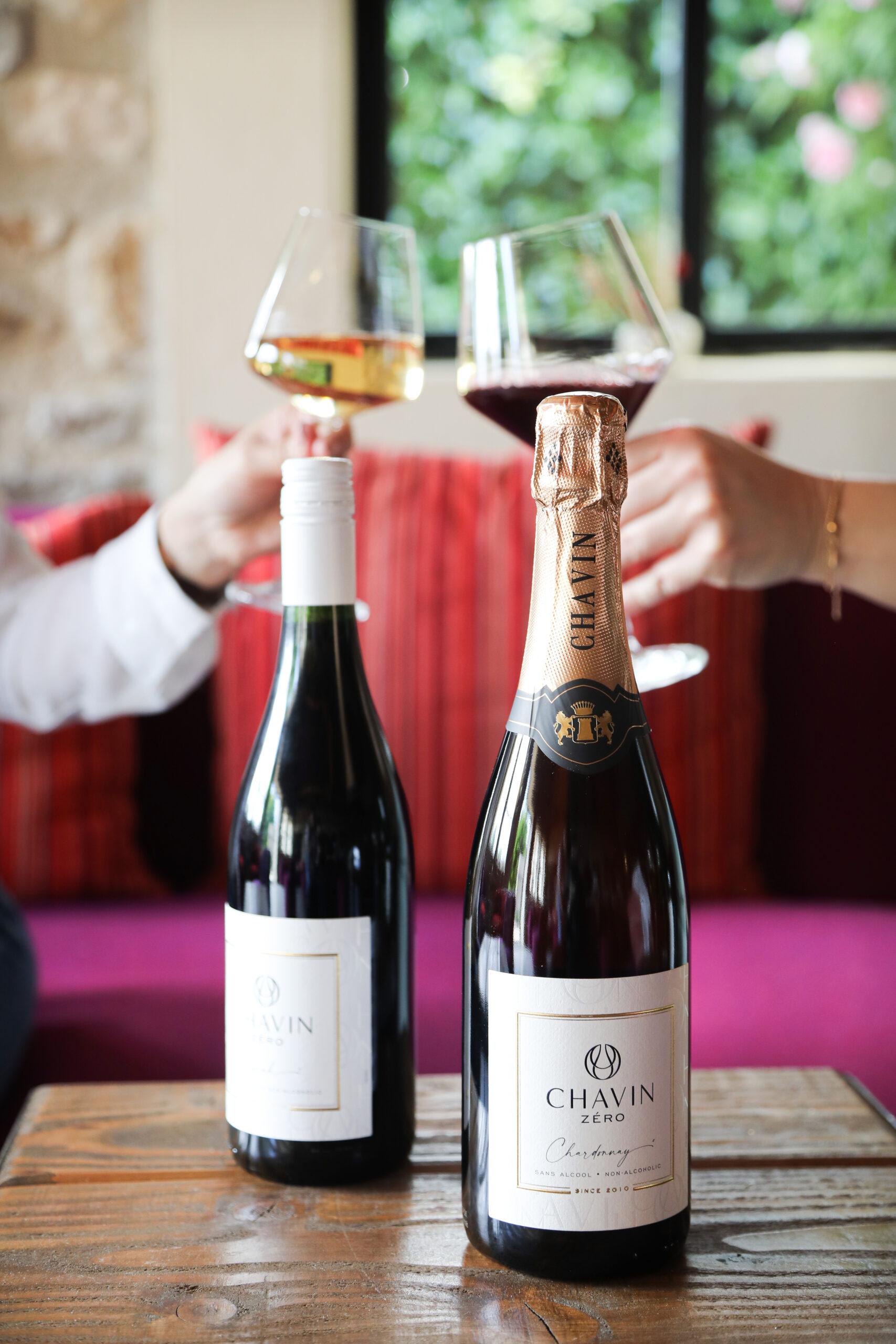 Elegant, generous and refined, this Collection produced according to French winemaking expertise is present in more than sixty countries.
The non-alcoholic drinks are appreciated by women, new generations and teetotallers. The brands cause a stir at festive cocktail parties and parties without moderation.
They provide a sensory and uniting experience, be it around a wine glass or a Champagne flute.
Chavin has developed a multitude of possibilities.
The non-alcoholic drinks are white, rosé or red but also sparkling.
They are made from…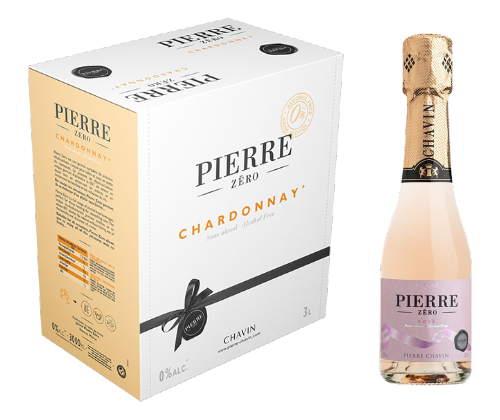 The brands are presented in traditional bottles but also in smaller containers (in 20cl or 37.5cl) to enjoy on the go.
Chavin has also bottled an non-alcoholic wine in a 3 litre BIB® (Bag In Box). Chavin's ranges are classic or organic, dealcoholised or non-fermented.
The compositions offer a range of nuances to meet different tastes.
Chavin is a creator of brands, wines with innovative profiles, thoughtful packaging, elegance and modernity combined to satisfy tastes. Organic, High Environmental Value, low in alcohol content, non-alcoholic, no added sulphites, no preservatives, no pesticide residues…
Today's trends and tomorrow's demands are presented in the House Collections.